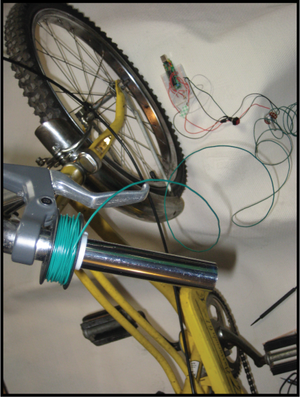 BROOKLYN BIKE BEAT*: An on-line community started by Lee Free to help bring high-quality, culturally rich drum lessons and interviews from the heart of Brooklyn to drummers and fans all over the globe. With the help of the New York State Council on the Arts and the Brooklyn Arts Council, Lee was able to launch Bike Beat in 2010 with some of NY's finest professionals. Why the bike part you may ask? Lee is traveling by bike to conduct the interviews and will give some tips for finding some of Brooklyn's best kept secrets!

Sign the mailing list to keep informed of each new post!
Read the interviews, explore the links and join in the conversation...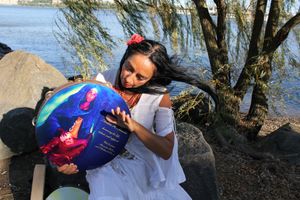 ALESSANDRA BELLONI
ALESSANDRA BELLONI is a singer, percussionist, dancer and actress who stands as one of the most important voices of traditional southern Italian music and dance today. She is artist-in-residence at the Cathedral of St. John the Divine. Alessandra is Artistic Director and Founder of I Giullari di Piazza (the Players of the Square). For her mastery of musical styles-both at home and abroad, she has been acclaimed as one of the greatest living percussionists in the world, and has her own signature series of Italian tambourines designed with the largest percussion industry in the world, Remo Inc.
Click
here
to read the exclusive Interview and watch lessons Alessandra shared with Brooklyn Bike Beat.
Other links for the artist:
http://www.alessandrabelloni.com/
http://www.amazon.com/presents-Rhythm-Southern-Italian-Tambourine/dp/0786676779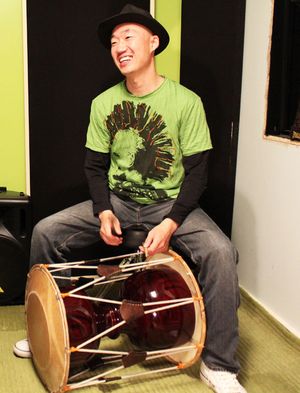 Vongku Pak
Vongku Pak is a performing/teaching artist, trained in Korean traditional folk arts including poongmul, samulnori, and elements of traditional dance. Mr. Pak has performed widely throughout the city over the past 10 years, fusing his traditional art elements with various art forms from other cultures, including Western classical, electronic, pop, hip-hop, reggae, drama, and spoken word.  He has also been featured in independent films and commercials.
Click
here
to read the exclusive interview with Vong.
Other links for the artist:
http://www.koreandrum.org/
---
ARE YOU A DRUMMER INTERESTED IN SHARING YOUR VIDEO LESSONS OR PERSONAL HISTORY WITH BIKE BEAT?? CONTACT LEE
HERE!
SHARE THE LOVE!



*Brooklyn Bike Beat is made possible with public funds from the New York State Council on the Arts. In Kings County the Decentralization Program is administered by the Brooklyn Arts Council, Inc. (BAC).